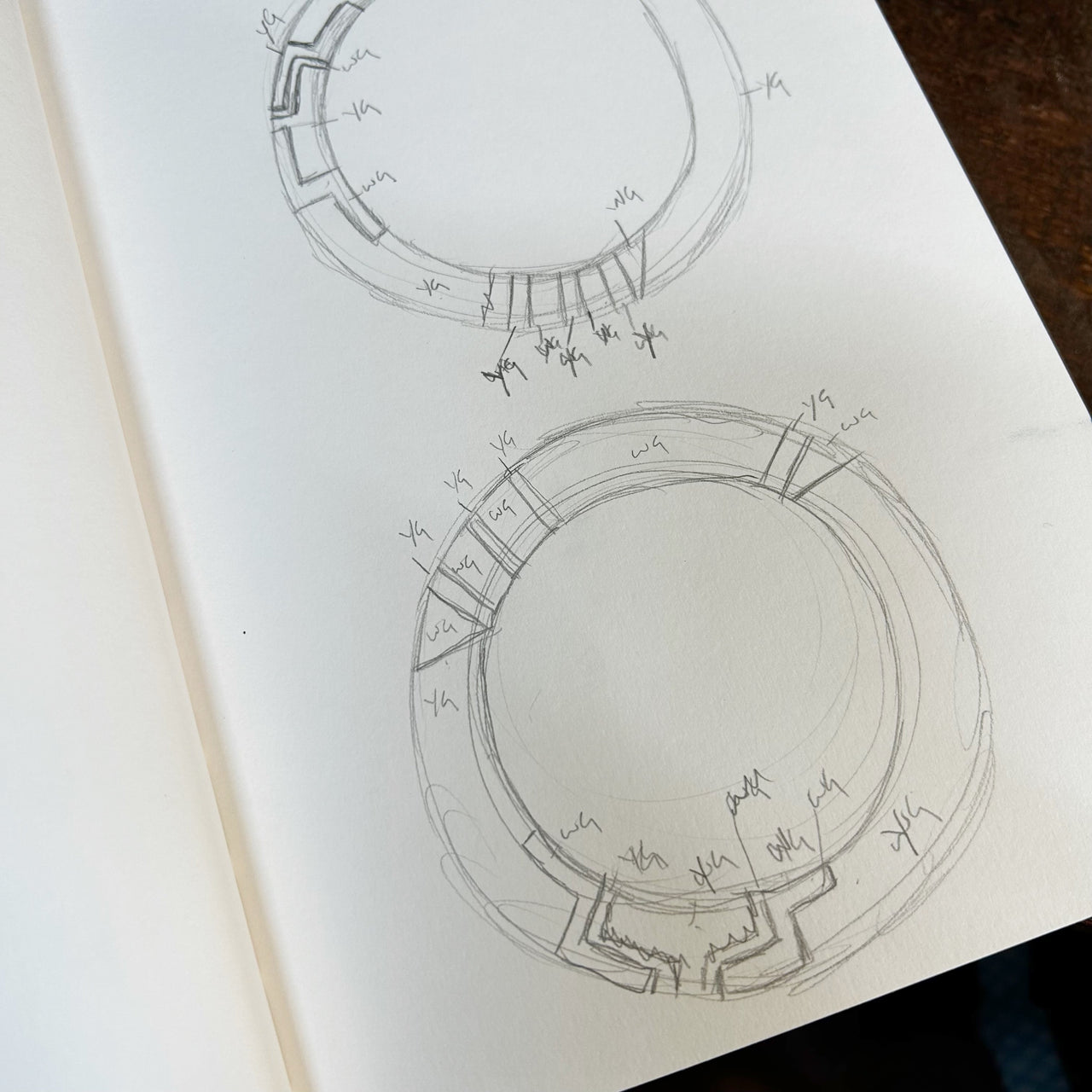 Bespoke Made & Customisation
From sketch to bench, you can commission a bespoke or customised piece of jewellery designed especially for you by Corrinne.
Whether you're looking for wedding bands, engagement & ceremonial rings or that special jewellery to mark an occasion or achievement.
There maybe an existing design you'd like a variation of, or something completely bespoke, Corrinne's on hand to make something truly special for you.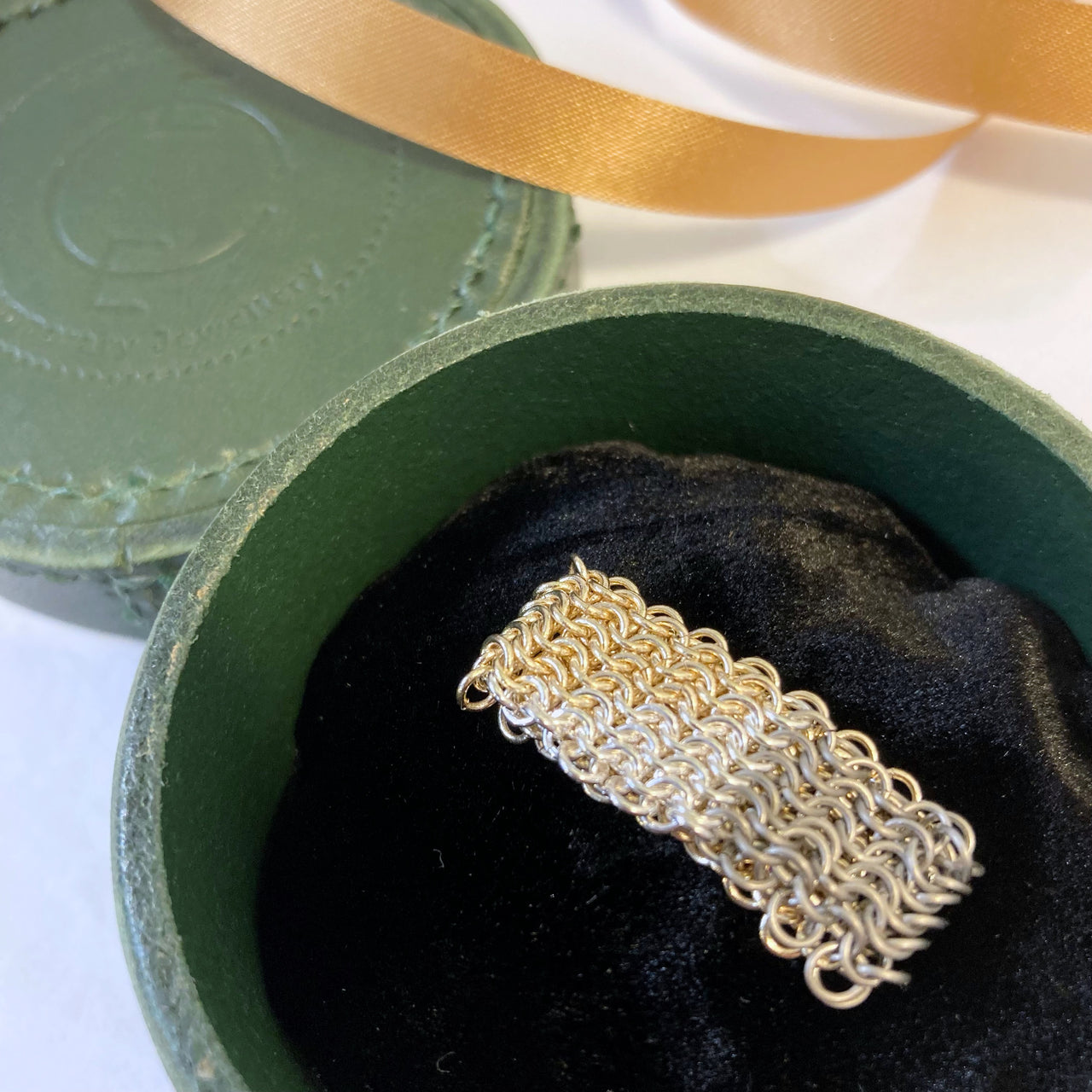 Customisation
Existing collections can be customised; sizes, metal alloy combinations and stones. Maybe you'd like a piece in solid gold rather than silver, or the width of the bangle slightly thinner or a specific gemstone added into a pre-existing design. All the collections on the website are customisable and the different alloys can be changed to create your special piece. You can choose from 18ct, 9ct yellow, white or rose golds, platinum or palladium.
Let's Start . . .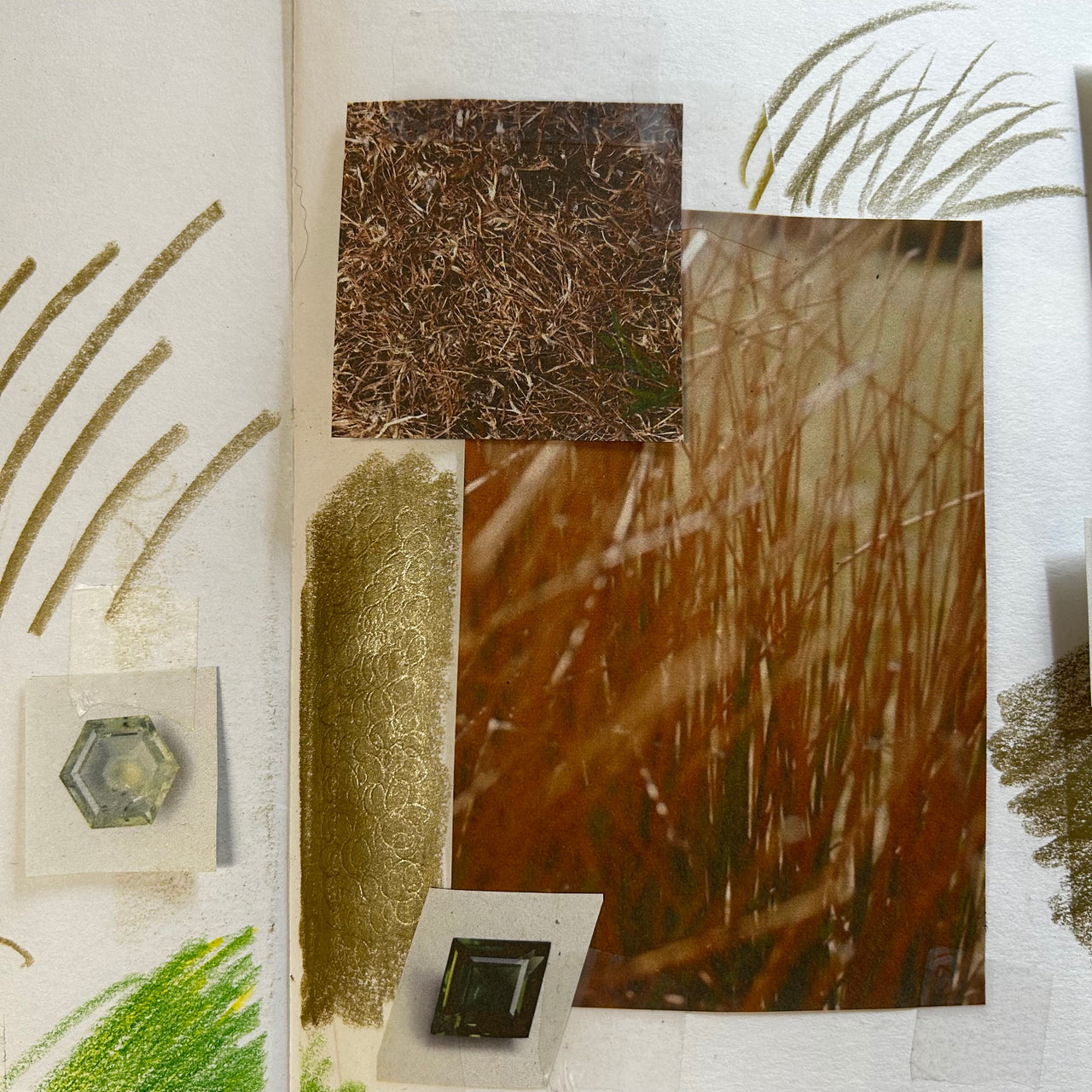 Bespoke
Bespoke is a creation of a completely unique piece, sensing Corrinne Eira Evans' aesthetic and designing something new, especially for you.
Due to the nature of these projects, the time it takes from sketch to finished piece and the care dedicated to your jewellery project, these tend to have a higher price point.
Contact Corrinne to start the discussion . . .
The Process
To start your journey of a handcrafted item of jewellery especially tailored to you, please first get in contact to discuss your ideas - info@corrinneeiraevans.com
In your email write out your design idea's for a piece and state the specifics you r require listed below;
Item; ring, bracelet, earring, brooch
Alloys & Stones; Silver, titanium, platinum, palladium, 18ct or 9ct gold white yellow or rose. Any particular stones or colours of gem stones you prefer.
Deadlines; Do you need the piece by a certain date? For a specific event like a wedding?
Budget; Do you have a budget in mind? Minimum/Maximum? This really helps at the start of a project, for both parties, to create the right piece for you.
If you would prefer a more personal approach, consultations are available in Corrinne's gallery, Moon & Moor, over the phone or via Zoom call. These appointments can be made by email and here we can discuss the above process and your ideas.
Finalising Design;
From the consultation, you will be sent a design outline including sketches, pricing and lead times.
Payment;
To confirm your order a 50% deposit of the total amount due is required before making can begin. This fee in non-refundable and at this point you are committed to the purchase and the order cannot be cancelled. The remaining balance is then due on completion and collection of your project or before dispatching your order to you.
Timescale;
Most projects take between 8-14 weeks depending on the complexity of the piece(s). Bare in mine at busier times this maybe longer, the run up to Christmas is always one, so please do get in touch with as much advance notice as possible, thank you.
Featured collection
Add To Your Collection . . .