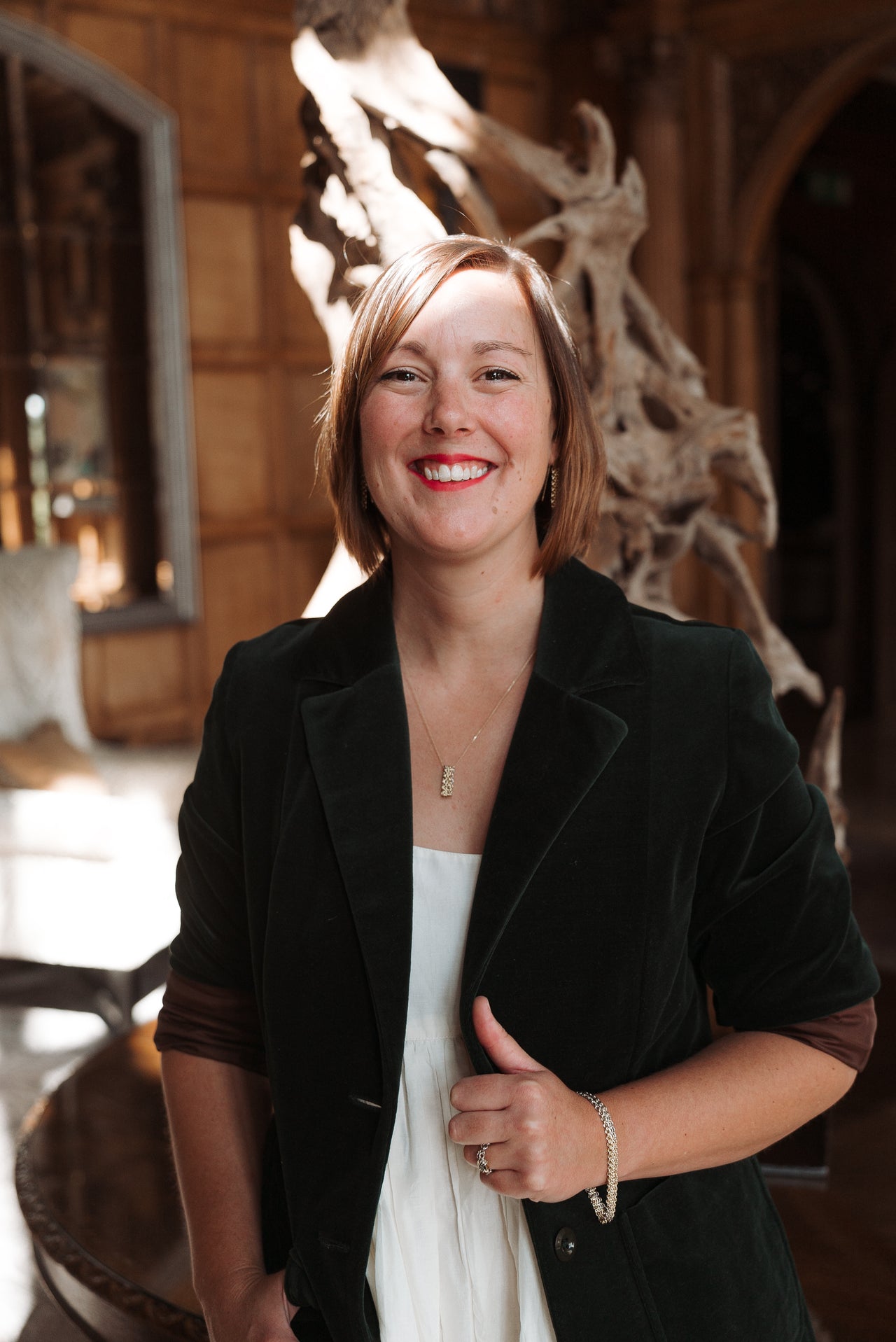 About Corrinne
"Welcome to my studio, a space where inspiration becomes design.
Here, raw metals are transformed into jewellery, and our wild, wonderful landscapes are reflected in a palette of gold, grey, and black…'
Corrinne invites you to discover the work of her studio. To share the alchemy of jewellery making, from sketch to bench.
Each piece of Corrinne Eira Evans jewellery is designed with touch and tactility in mind. Fluid chainmail, slinking across the skin. Singular stones set in smooth, polished golds. Handcrafted forms that follow the contours of the body.
Carefully chosen materials and finishes reflect Corrinne's natural inspiration. Irregular, faceted gemstones tell a story of rugged topography. Oxidised silver, titanium, and golds are layered in a multi-hued landscape. 
Craft
Central to Corrinne's work is enduring quality and heritage craft. Handcrafted in Devon, her contemporary designs are brought to life with artisanal techniques and exacting attention to detail.
Chainmail jewellery is a Corrinne Eira Evans signature. Individual links are woven together in a fabric of metal, simultaneously intricate and sculptural. Every chainmail piece has an irresistible sense of tactility and motion, moving fluidly on and with your body.
Reinvented in contemporary style by Corrinne, this age-old, heritage craft creates wearable works of art pleasing not only to see, but feel.
Community
Beyond the intimate confines of her Devonshire studio, Corrinne is also co-owner of Moon & Moor gallery store in the heart of Okehampton.
More than a shop alone, Moon & Moor creates a culture of artistry, sustainability, and creativity. In a curated collection of work, Moon & Moor champions the work of local designers and craftspeople.
Reflecting her commitment to sustainability, all Corrinne's pieces are crafted in recycled silver, and SMO golds, with ethical and traceable gemstones.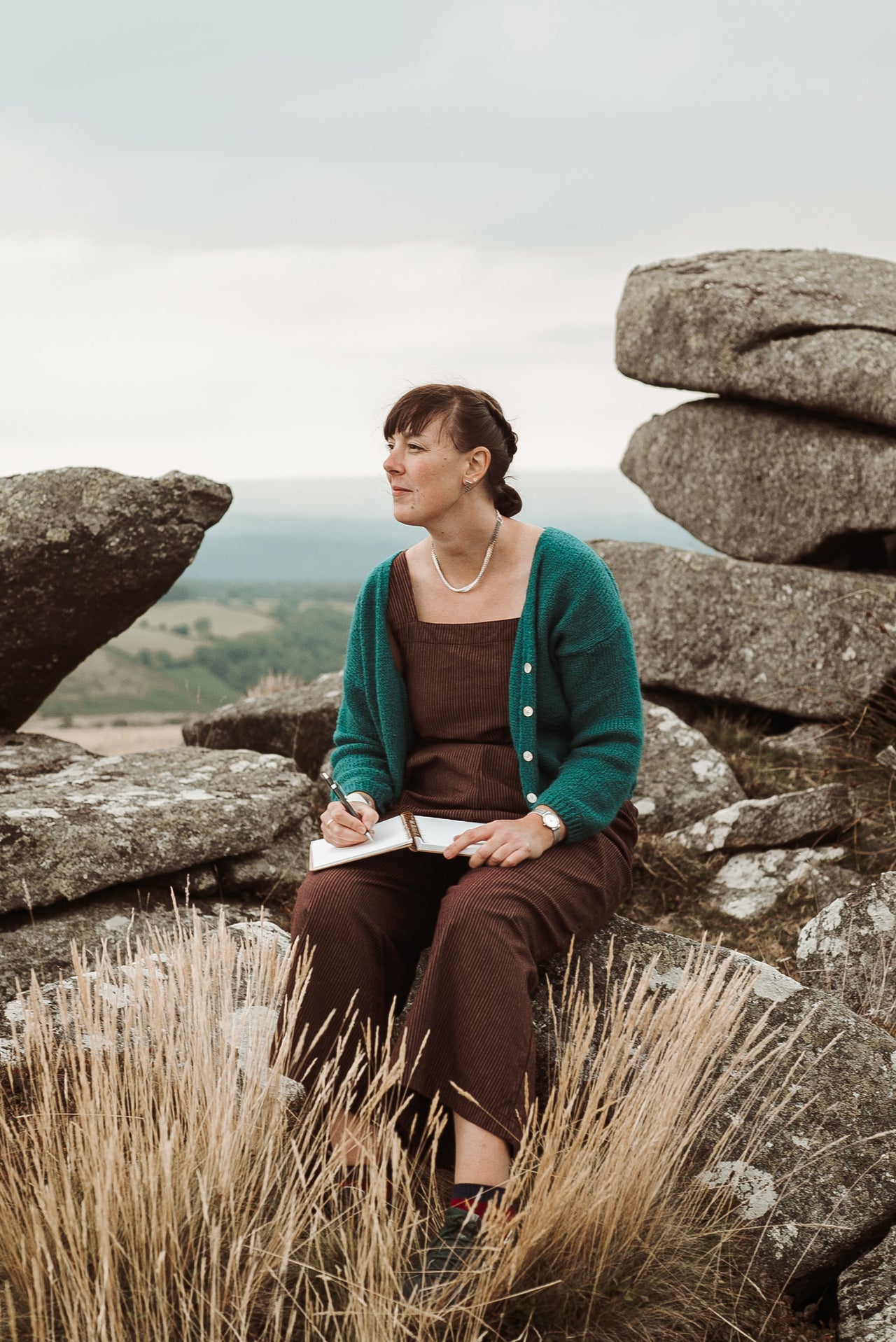 The Landscape
"I'm inspired by Dartmoor, by the ever-changing, mystical landscape that surrounds me.
My work holds echoes of the world I see; shadows, dappled light, wild grasses and shifting skies."
The Devonshire landscape is the backdrop to Corrinne's studio and the greatest inspiration for her work. The changeable moods and hues of Dartmoor are reflected in the pieces she creates. 
Wild grasses cast dappled shadows on the earth. Golden sunlight pierces brooding clouds. Tempestuous skies shift from blue to grey in a state of beautiful flux. Corrinne sees and absorbs every detail, distilling their essence into her jewellery.
In a transformation of creativity and craft, Corrinne captures the natural world in metal. The movement of wind through grass, the textured layers of stone, soil and sky, the changing colours of the seasons. 
Since childhood, Corrinne has found a home for her creative spirit in the untamed, restless moorlands. Fuelling and feeding her creativity, these landscapes become mirrored in her jewellery. On the body, you can feel the soulful connection between designer and inspiration come to life.